Salamander
Marbled Salamander (Ambystoma opacum)
by Emily Horton
NC Government & Heritage Library, 2013

Listen to this entry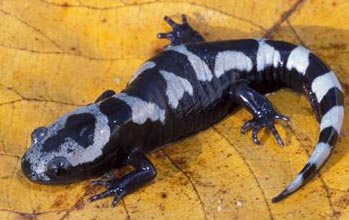 On June 26, 2013 the Marbled Salamander became the Official State Salamander in North Carolina (Session Laws 2013-189).
The North Carolina Herpetological Society led the effort to designate the Marbled Salamander as the Official State Salamander. In hopes of representing the unique amphibian diversity of North Carolina and the Southeast region of the United States, they conducted a poll to determine the amphibians that best represent the state. After over 6,000 total votes in the poll, the Marbled Salamander was chosen along with the Pine Barren TreeFrog. This effort was spearheaded by Rachel Hopkins, a Raleigh teen who has brought awareness to amphibian conservation through her success in getting NC to recognize Save the Frogs Day!.
The Marbled Salamander can be found throughout North Carolina. It is identified by the North Carolina Wildlife Commission's 2005 North Carolina Wildlife Action Plan as priority species for population monitoring and conservation in North Carolina. It is a striking, chunky amphibian, and every Marbled Salamander has a unique color pattern.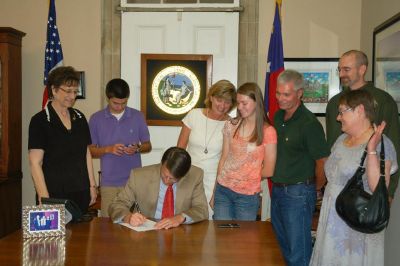 28 June 2013 | Horton, Emily S.