Printer-friendly page
Ubud, Bali Indonesia, Gabor Pendet dance
Ubud, Bali Indonesia, Gabor Pendet dance
Two Balinese girls performing a welcome dance in red and gold costumes hold their left arms stretched forward from their shoulders and their palms facing the audience. In their right hands they hold decorated offering bowls whose flowery contents they toss during the dance as a kind of cheerful blessing to the audience and forthcoming events.
The young girls who perform are beautified with make-up and crowns of gold and fresh flowers. Some Balinese boys and girls begin to study dance at young ages and their suitable repertoires change as they grow older.
Balinese performers are mostly "amateurs" in the sense that, although expertly trained, they live other lives during the day, going to school, farming, or doing other jobs.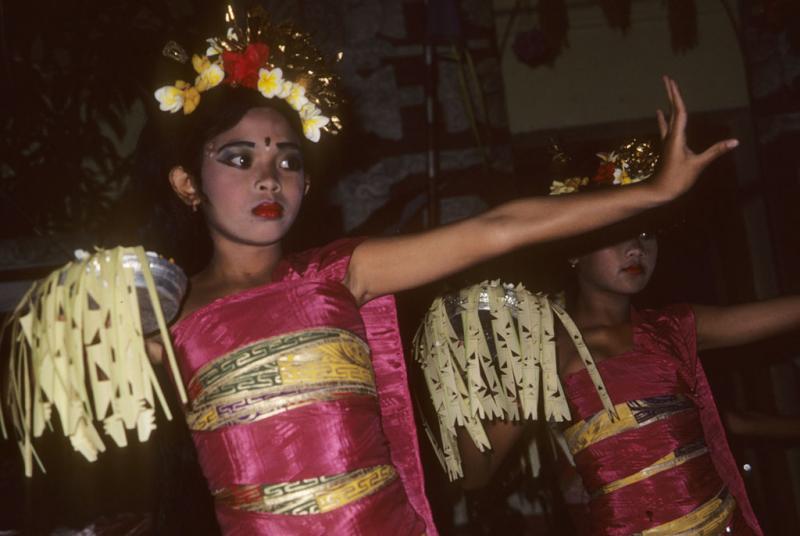 Usage Statement:
This item has a Creative Commons license for re-use.  This Creative Commons BY-NC-SA license means that you may use, remix, tweak, and build upon the work for non-commerical purposes as long as you credit the original creator and as long as you license your new creation using the same license. For more information about Creative Commons licensing and a link to the license, see full details at https://creativecommons.org/licenses/by-nc-sa/4.0/.