Amonite fossils, or Shaligrams
The Ammonite fossils seen in this picture are called Shaligrams by Hindus in Nepal. These Shaligrams are worshiped by Hindus as an embodiment of Vishnu, the god of protection. Ammonites are an extinct group of marine animals of the subclass Ammonoidea in the class Cephalopoda, phylum Mollusca. They are excellent index fossils, as it is often possible to link the rock layer in which they are found to specific geological time periods.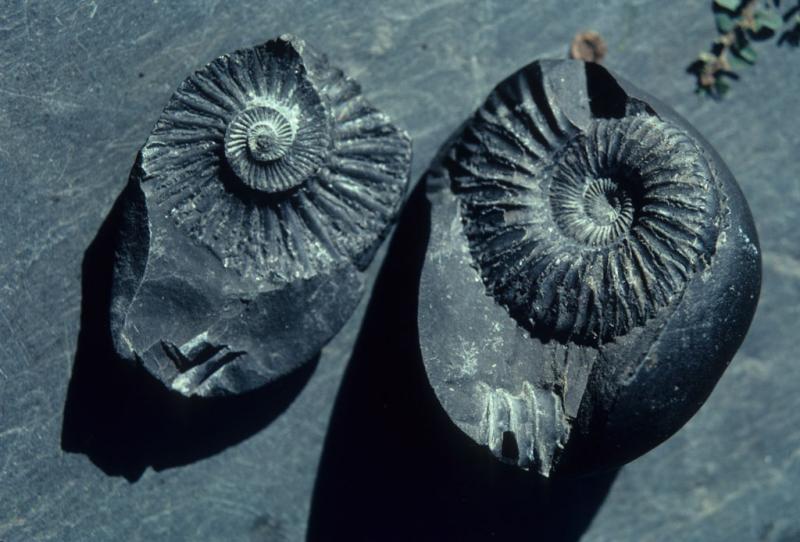 Usage Statement:
This item has a Creative Commons license for re-use.  The Creative Commons BY NC SA license means that you may use, remix, tweak, and build upon the work for non-commerical purposes purposes as long as you credit the original creator and as long as you license your new creation using the same license. That means that you cannot alter it. For more information about Creative Commons licensing and a link to the license, see full details at https://creativecommons.org/licenses/by-nd/4.0/.