Printer-friendly page
 Statue in Tribute to Stephen Foster
Close-up of a statue in Pittsburgh, Pennsylvania, showing a hand playing a banjo. The statue pays tribute to Stephen Foster, who penned many classic American songs, including "Oh, Susanna" and "Camptown Races." The statue has been removed for its racist implications; Foster depicted sitting and looking down on a Black man playing banjo who sits by Foster's feet.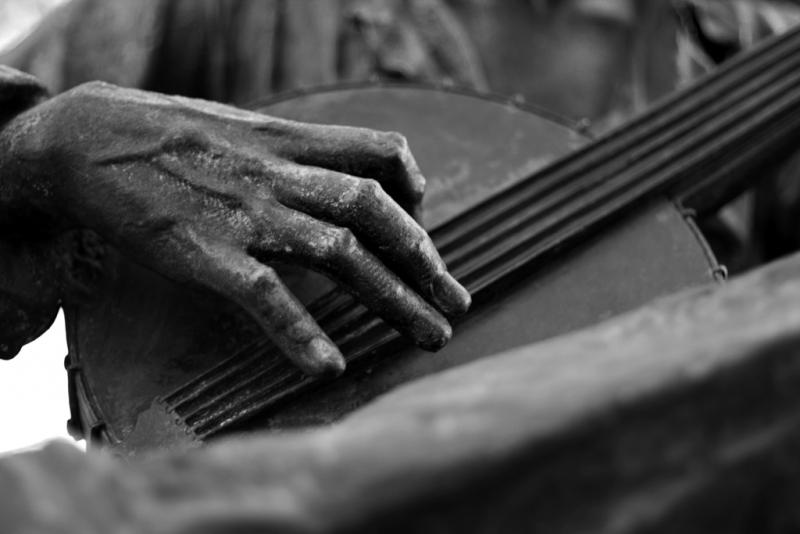 Citation (Chicago Style):
Read the related article:
Usage Statement:
This Creative Commons license allows reusers to distribute, remix, adapt, and build upon the material in any medium or format, so long as attribution (credit) is given to the creator. The license allows for commercial use. If you remix, adapt, or build upon the material, you must license the modified material under the same terms. For more information about Creative Commons licensing and a link to the license, see full details at https://creativecommons.org/licenses/by-sa/4.0/.