Cacao plantation, Barlovento, Venezuela
On a cacao plantation in Barlovento, Venezuela, a pile of cacao seeds lies drying in the sun under a banner that reads "Welcome to Barlovento" in both Spanish and English. Cacao seeds (also known as "cocoa beans") are the raw materials used to make cocoa and chocolate.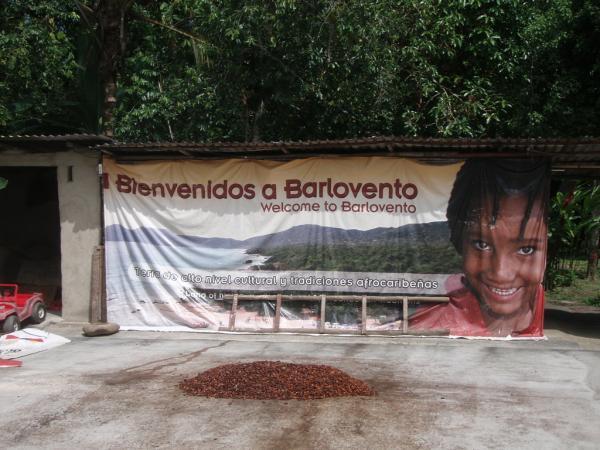 Usage Statement:
This item has a Creative Commons license for re-use.  The Creative Commons BY NC SA license means that you may use, remix, tweak, and build upon the work for non-commerical purposes purposes as long as you credit the original creator and as long as you license your new creation using the same license. That means that you cannot alter it. For more information about Creative Commons licensing and a link to the license, see full details at https://creativecommons.org/licenses/by-nd/4.0/.