The Death of John Lawson
Baron Christoph Von Graffenried's drawing, The Death of John Lawson, depicts Von Graffenried, his servant, and John Lawson being held captive by Tuscarora Indians shortly before Lawson's death. In the center of the drawing, the three prisoners sit, hands bound, near a fire. The Tuscarora dance and play drums in a semi-circle on the right, and one Indian stands in the center, holding what appear to be a hatchet and a knife, near two dead animals impaled on sticks. Four Tuscarora in a line on the left seem to be guarding over the prisoners. A few Indian buildings are scattered across the top and bottom of the drawing.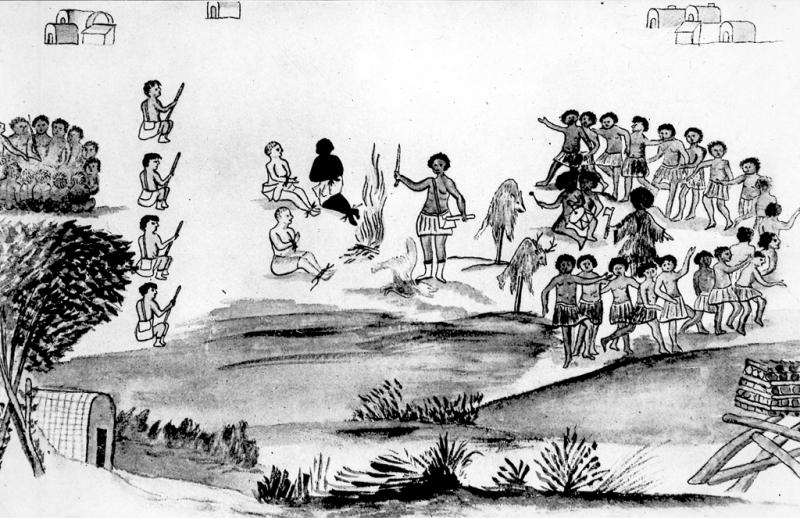 Usage Statement:
"All rights reserved" is a traditional copyright term that indicates that the copyright holder reserves for his/her/their own use all of the rights given to copyright owners under U.S. copyright law. Items that are included in NCpedia and/or ANCHOR with this rights statement appear by agreement or permission from the rights holder or the institution that holds the item. Click "Available at" to visit the website for the collection where the item appears for more information about the rights or specific uses allowed.