Printer-friendly page
East Trade Street, Charlotte, c. 1910
Looking east down Trade Street from the Square in 1904, the original Charlotte Belk Brothers store is on the left.
Photograph appears courtesy of the Robinson-Spangler Carolina Room, Public Library of Charlotte & Mecklenburg County.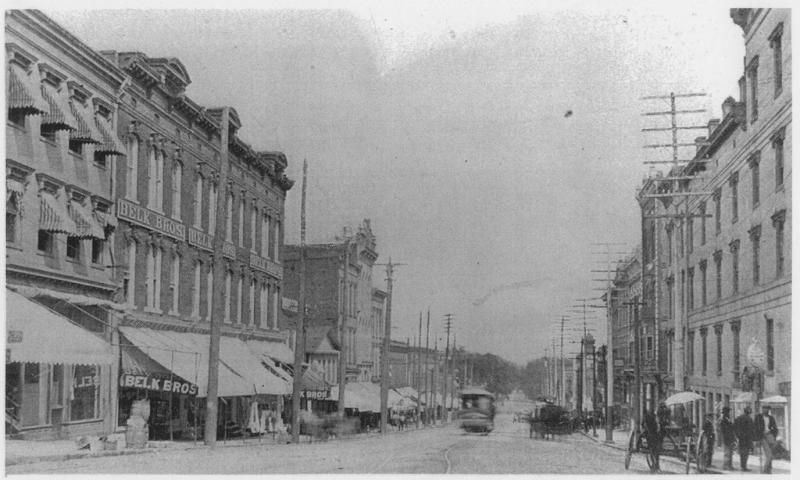 Citation (Chicago Style):
Read the related article:
Usage Statement:
The exact copyright and related rights status of this item is unknown or undetermined. You can use this item in a way that is permitted by the copyright legislation that applies to your use.