Printer-friendly page
Greensboro lunch counter sit-in
Four A&T College students sit in seats designated for white people at the racially segregated Woolworth lunch counter in Greensboro, NC, on February 2, 1960. From left to right, the students are Joseph McNeil, Franklin McCain, Billy Smith, and Clarence Henderson. This photo was taken on the second day of the now-famous Greensboro lunch counter sit-ins.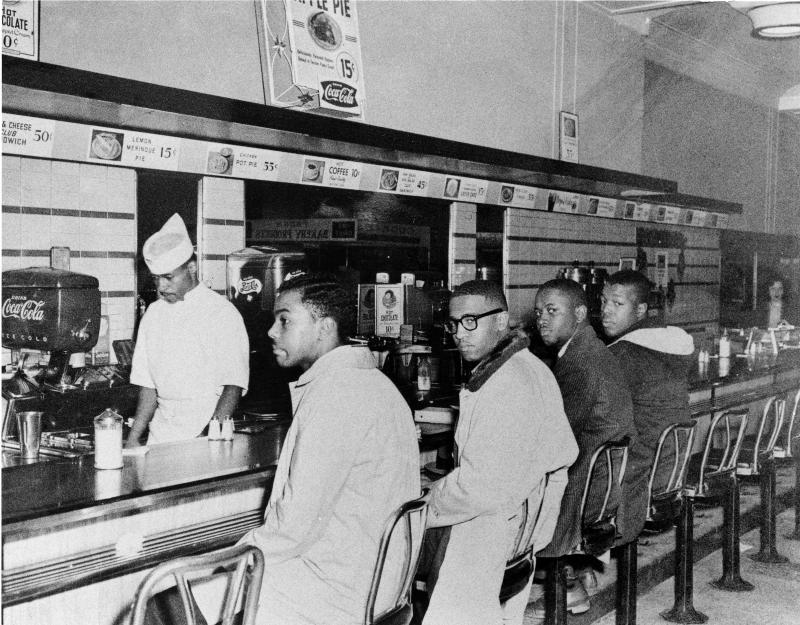 Read the related article:
Usage Statement:
"All rights reserved" is a traditional copyright term that indicates that the copyright holder reserves for his/her/their own use all of the rights given to copyright owners under U.S. copyright law. Items that are included in NCpedia and/or ANCHOR with this rights statement appear by agreement or permission from the rights holder or the institution that holds the item. Click "Available at" to visit the website for the collection where the item appears for more information about the rights or specific uses allowed. For all other non-specified uses, please contact the copyright holder or item owner.