Printer-friendly page
Latta Plantation outbuildings
These outbuildings at Latta housed animals, feed and bedding for animals, and farm equipment. Today the grass is mowed, but during the antebellum period the grass would have been left long for animals to graze.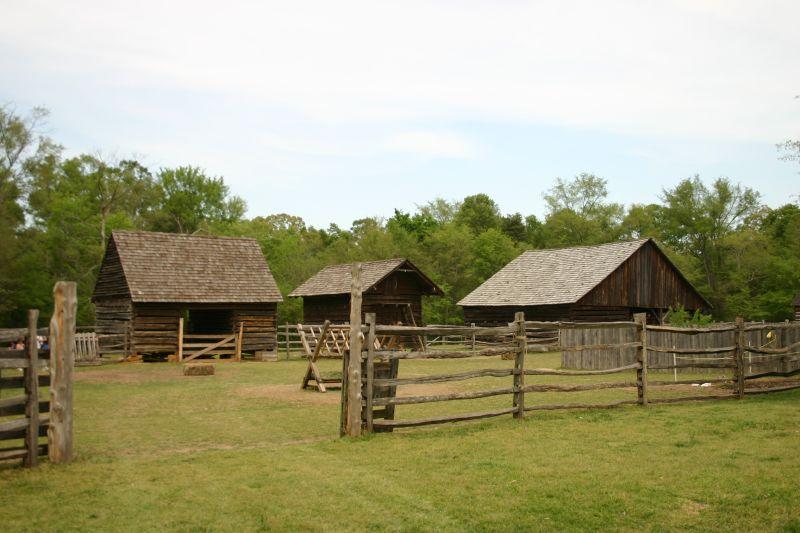 Citation (Chicago Style):
Read the related article:
Usage Statement:
This item has a Creative Commons license for re-use.  The Creative Commons BY-NC license means that you may copy, distribute, display, perform and transform or remix the item for non-commercial purposes as long as you give credit to the original author or creator of the item and provide a link to the license. For more information about Creative Commons licensing and a link to the license, see full details at https://creativecommons.org/licenses/by-nc/4.0/.