Map of the countries of Africa
This is a black and white map of the countries of Africa. Each country is labeled with its name. The lines of latitude and longitude and the equator are on the map but are not labeled as such. In the bottom left corner of the map is a scale for 1,000 kilometers and 1,000 miles. The oceans and large inland lakes are labeled.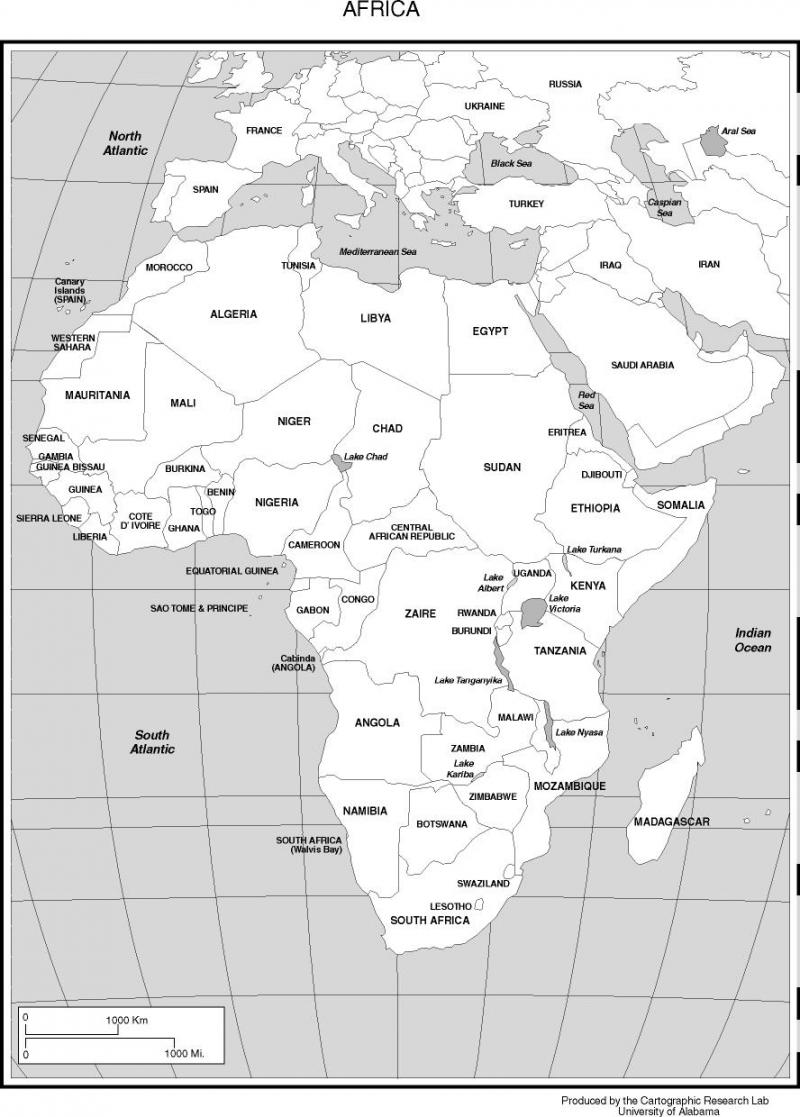 Usage Statement:
This item has a Creative Commons license for re-use.  The Creative Commons BY license means that you may copy, distribute, display, perform and transform or remix the item for any purpose, even commerically, as long as you give credit to the original author or creator of the item and provide a link to the license. For more information about Creative Commons licensing and a link to the license, see full details at creativecommons.org/licenses/by/4.0/.