Marpha, Nepal
A narrow pathway between houses in Marpha, Nepal. Two porters and one tourist stand on the path.
Marpha is home to many Thakali, an ethnic group once active in the salt trade from Tibet and across the mountains in western Nepal. Since the decline of the historical salt trade, Thakalis have embraced other ways of making a living. Many work in tourism, operating restaurants along trekking routes and bus routes in different parts of Nepal.
Marpha is also famous for its apples and for apple brandy of the same name.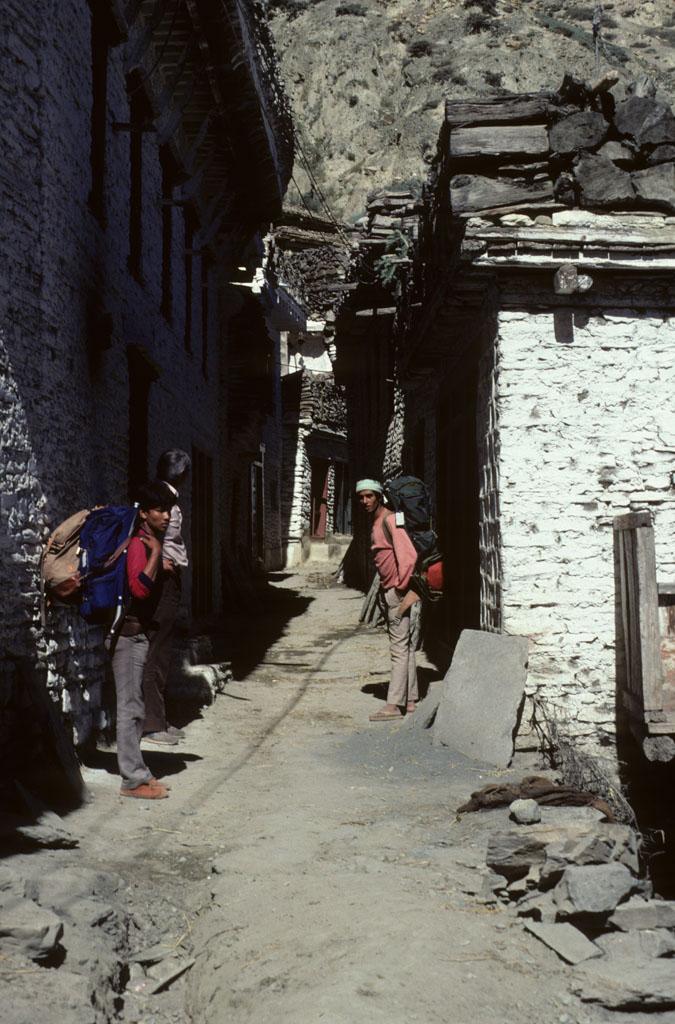 Usage Statement:
This item has a Creative Commons license for re-use.  The Creative Commons BY NC SA license means that you may use, remix, tweak, and build upon the work for non-commerical purposes purposes as long as you credit the original creator and as long as you license your new creation using the same license. That means that you cannot alter it. For more information about Creative Commons licensing and a link to the license, see full details at https://creativecommons.org/licenses/by-nd/4.0/.