Monkey Temple in Kathmandu, Nepal
The stupa at Swayanabath located on the outskirts of Kathmandu, Nepal is also known as the Monkey Temple. Brightly colored flags are suspended from the golden top of the stupa to the ground. Here Buddhists and Hindus worship side-by-side in harmony. Mount Everest climber Ciprian "Chip" Popoviciu stands in front of the temple next to monkey statues. He hold a flag designed for the expedition by students from Martin GT Magnet Middle School in Raleigh, North Carolina, for his climb up Mount Everest.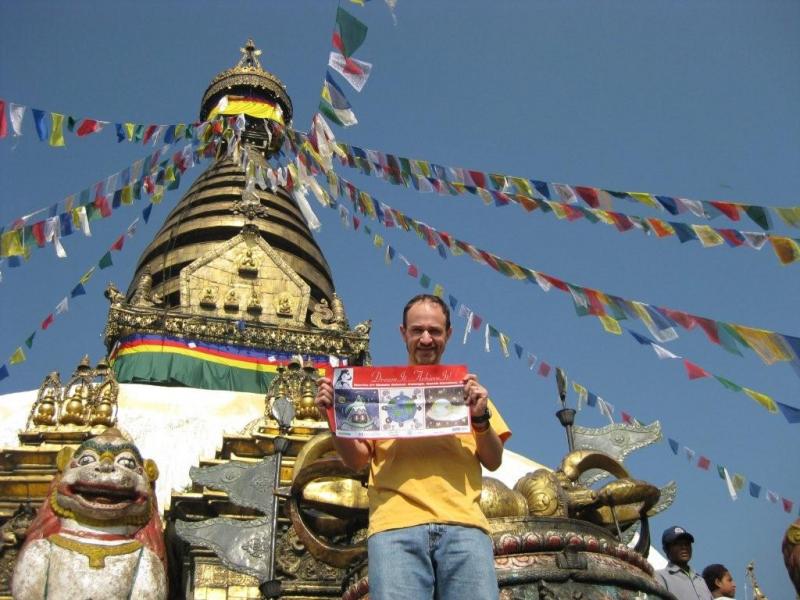 Usage Statement:
"All rights reserved" is a traditional copyright term that indicates that the copyright holder reserves for his/her/their own use all of the rights given to copyright owners under U.S. copyright law. Items that are included in NCpedia and/or ANCHOR with this rights statement appear by agreement or permission from the rights holder or the institution that holds the item. Click "Available at" to visit the website for the collection where the item appears for more information about the rights or specific uses allowed.