Printer-friendly page
Alamance Battleground Monument
This is a photograph of one of the historic monuments at the Alamance Battleground historic site in present day Alamance County, North Carolina. The monument is often called "The Battle of Alamance Monument" and also "The First Battle of the Revolution." The monument was dedicated on May 29, 1880 to commemorate the battle fought between the Regulators and Governor William Tryon's militia on May 16, 1771. At the time of the battle in 1771, the site was part of Orange County.
The Alamance Battleground site is one of North Carolina's State Historic Sites.  More information about the site can be found at North Carolina Historic Sites: http://www.nchistoricsites.org/alamance/
More information about the monument can be found at Commemorative Landscapes of North Carolina (UNC-Chapel Hill): https://docsouth.unc.edu/commland/monument/162/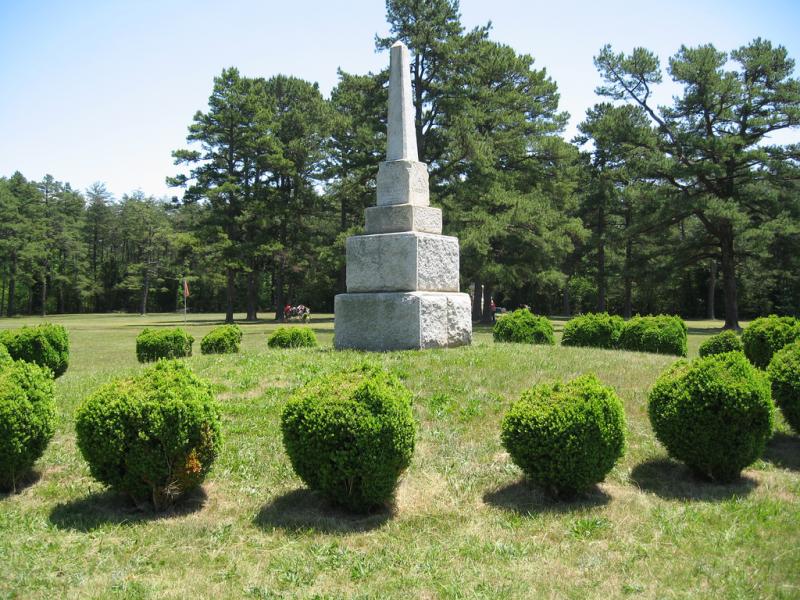 Citation (Chicago Style):
Read the related article:
Usage Statement:
This item has a Creative Commons license for re-use.  The Creative Commons BY-NC license means that you may copy, distribute, display, perform and transform or remix the item for non-commercial purposes as long as you give credit to the original author or creator of the item and provide a link to the license. For more information about Creative Commons licensing and a link to the license, see full details at https://creativecommons.org/licenses/by-nc/4.0/.