Printer-friendly page
Demon on Lanka emerges from underground (Thai Ramayana mural)
A demon on Lanka emerges from underground, as portrayed on a mural at the Emerald Buddha Temple.
This dark and fierce demon, whose top half is seen as if from above, has small tusks and curly hair. He is wearing a gold headdress and arm bands as he pushes the crust of the earth upward. Ravana has lured Rama's army to a beautiful spot on the island of Lanka but sent a fierce demon to emerge from below the earth and attack them. Hanuman must battle the demon before the army can advance to rescue the kidnapped Princess Sita.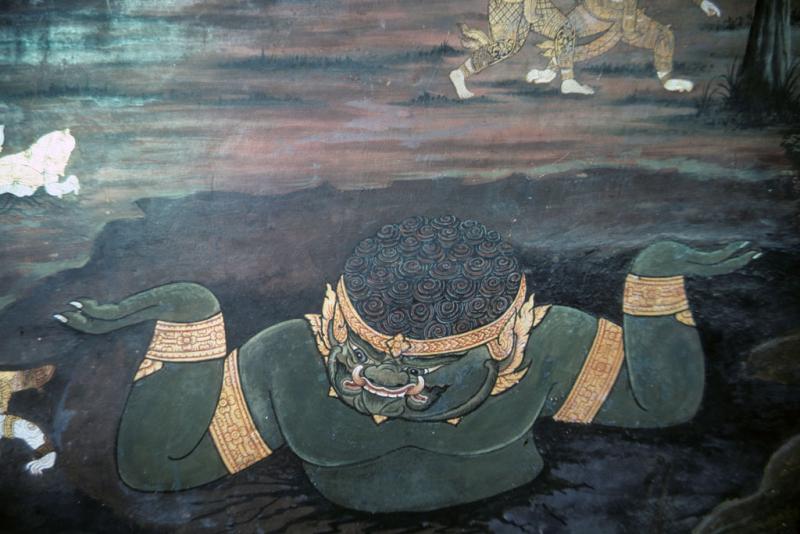 Usage Statement:
This item has a Creative Commons license for re-use.  The Creative Commons BY NC SA license means that you may use, remix, tweak, and build upon the work for non-commerical purposes purposes as long as you credit the original creator and as long as you license your new creation using the same license. That means that you cannot alter it. For more information about Creative Commons licensing and a link to the license, see full details at https://creativecommons.org/licenses/by-nd/4.0/.