Printer-friendly page
Two wives mourn beside dying Ravana (Thai Ramayana mural)
Two wives mourn beside dying Ravana (Thai Ramayana mural)
Two beautiful wives mourn beside the body of Ravana as he dies. In this mural detail at the Emerald Buddha Temple, both the women and Ravana are dressed in royal Siamese clothes and crowns painted with gold leaf paint.
The long-haired and fair young women who sit on opposite sides of Ravana's body hold up their bent left arms in despair as they touch Ravana tenderly with their right hands. The fanged, dark green-skinned demon king Ravana lies on his side, with his head resting on his left arm. The gold clothes of other royal mourners are partly visible at right.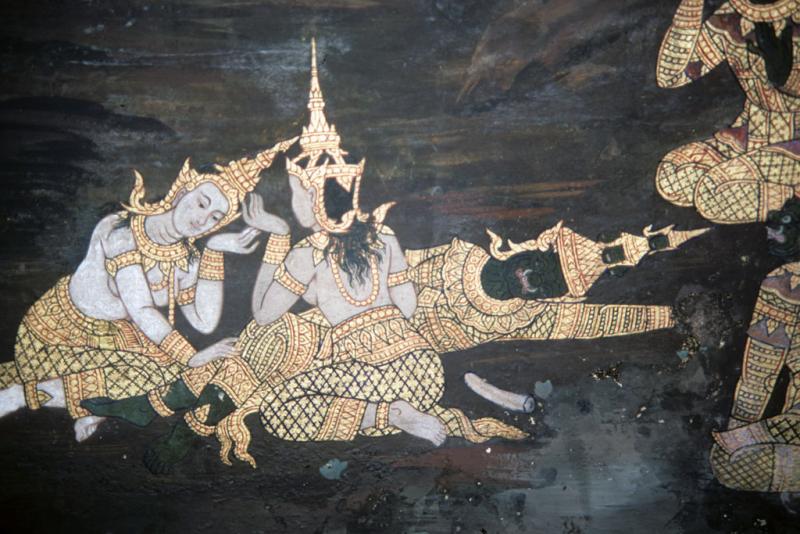 Usage Statement:
This item has a Creative Commons license for re-use.  This Creative Commons BY-NC-SA license means that you may use, remix, tweak, and build upon the work for non-commerical purposes as long as you credit the original creator and as long as you license your new creation using the same license. For more information about Creative Commons licensing and a link to the license, see full details at https://creativecommons.org/licenses/by-nc-sa/4.0/.