Palm leaf offerings on car windshield at cremation ceremony
Palm leaf offerings are attached to a car's windshield wipers at a cremation ceremony. Yellow-green palm leaf fronds have been folded, cut, and pinned with small sticks to make an offering that is intended to bless a participant's blue car for this important funeral event.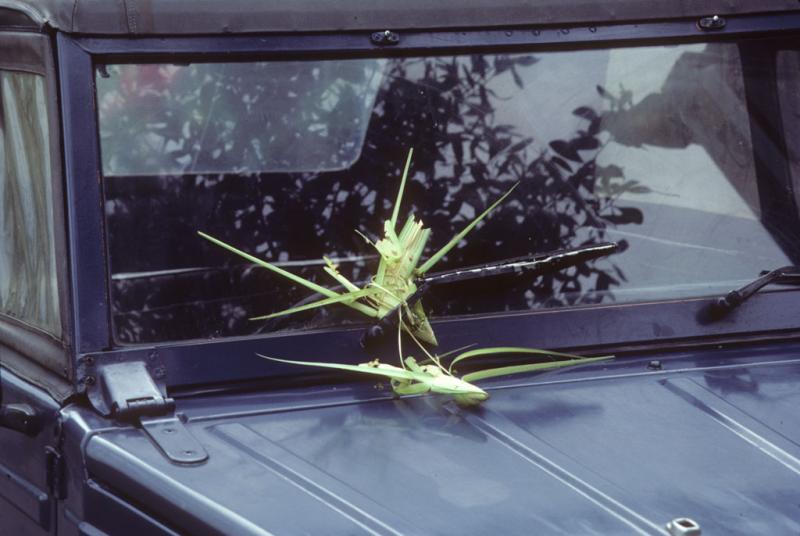 Usage Statement:
This item has a Creative Commons license for re-use.  The Creative Commons BY NC SA license means that you may use, remix, tweak, and build upon the work for non-commerical purposes purposes as long as you credit the original creator and as long as you license your new creation using the same license. That means that you cannot alter it. For more information about Creative Commons licensing and a link to the license, see full details at https://creativecommons.org/licenses/by-nd/4.0/.