Printer-friendly page
Provincial soldiers at Fort Dobbs
At Fort Dobbs in Statesville, North Carolina, French and Indian War re-enactors illustrate how provincial soldiers drilled to prepare for battle. Eight soldiers march in a line, carrying muskets upright. A drummer marches behind them, providing the cadence for the drill.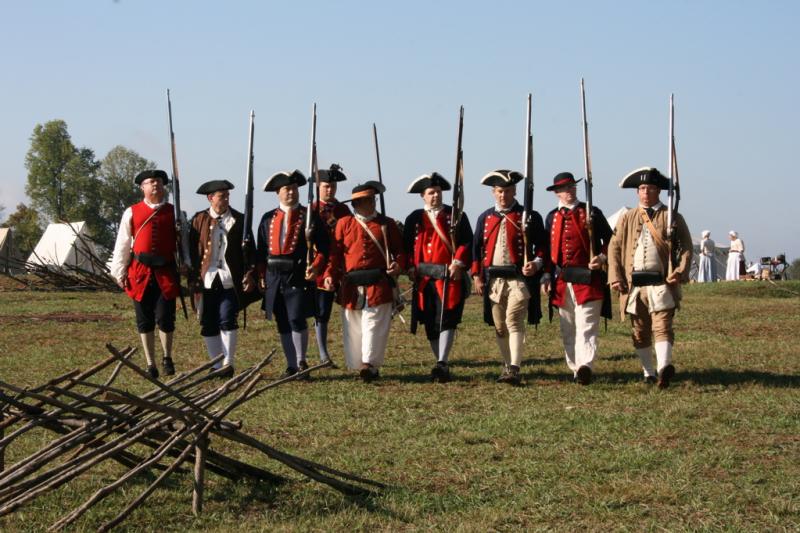 Citation (Chicago Style):
Read the related article:
Usage Statement:
This item has a Creative Commons license for re-use.  This Creative Commons BY-NC-SA license means that you may use, remix, tweak, and build upon the work for non-commerical purposes as long as you credit the original creator and as long as you license your new creation using the same license. For more information about Creative Commons licensing and a link to the license, see full details at https://creativecommons.org/licenses/by-nc-sa/4.0/.