Printer-friendly page
Stone dragon hand rail by stairs inside Imperial City at Hue
This carved stone dragon serves as one of the hand rails for stairs inside the Imperial City at Hué. The design of the large-eyed, scaly dragon is similar to those found in Chinese art. Throughout East and part of Southeast Asia, dragon images represent power and protection.
Most of the original buildings and ornaments in Hué's Imperial City date to ambitious efforts by Nguyen dynasty rulers in the 1800s to control both the north and south of Vietnam from a centrally located capital. The architectural plan and decorative style of Hué's walled Imperial City was designed as a near replica of the Forbidden City in Beijing, China.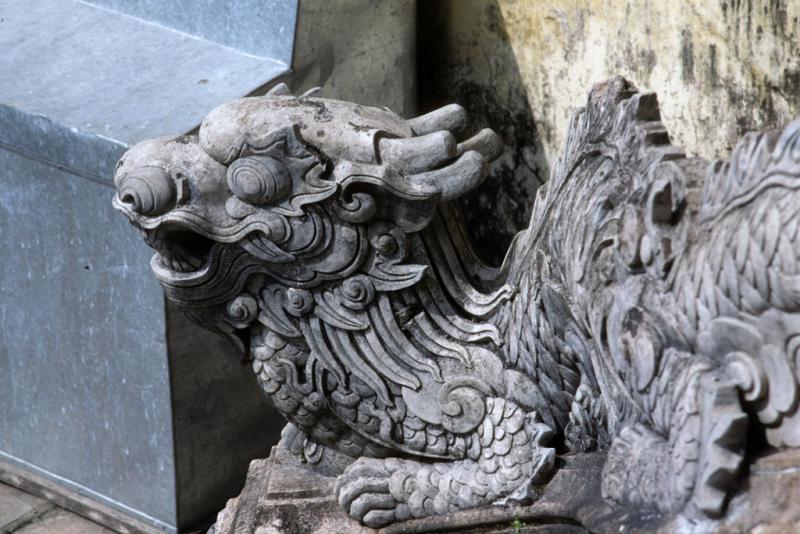 Usage Statement:
This item has a Creative Commons license for re-use.  The Creative Commons BY NC SA license means that you may use, remix, tweak, and build upon the work for non-commerical purposes purposes as long as you credit the original creator and as long as you license your new creation using the same license. That means that you cannot alter it. For more information about Creative Commons licensing and a link to the license, see full details at https://creativecommons.org/licenses/by-nd/4.0/.