Stone floor of the National Museum of Anthropology
The conjunction of two different-colored marble floors mark the transition between inside and outside of the National Museum of Anthropology.The National Museum of Anthropology, located in downtown Mexico City, collects material from Mexico's pre-Columbian past. It is the home of the famous sun stone, or Aztec calendar stone, and receives millions of visitors each year. The museum is a key element of the Mexican government's ongoing efforts to preserve the country's storied past.The museum opened in 1964 and is well known for its modernist architecture. The museum's central courtyard sits in the middle of the galleries. The single stone column in the middle supports a large elevated platform that receives a continuous cascade of water.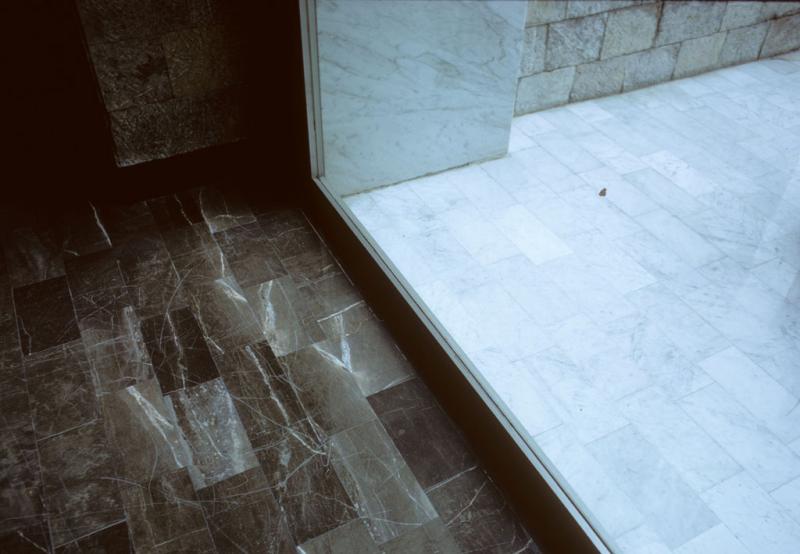 Usage Statement:
This item has a Creative Commons license for re-use.  The Creative Commons BY NC SA license means that you may use, remix, tweak, and build upon the work for non-commerical purposes purposes as long as you credit the original creator and as long as you license your new creation using the same license. That means that you cannot alter it. For more information about Creative Commons licensing and a link to the license, see full details at https://creativecommons.org/licenses/by-nd/4.0/.