Street view of Ubud market center built in the mid-1980s
Women market vendors and motorcycles pass outside the front of a new market area built in Ubud, Bali, in the mid-1980s. Many of the salespeople in Bali are women and, as seen here, Balinese women carry their wares in large baskets balanced upon their heads.The market building is two stories high, built of cement with balconies and a painted metal roof.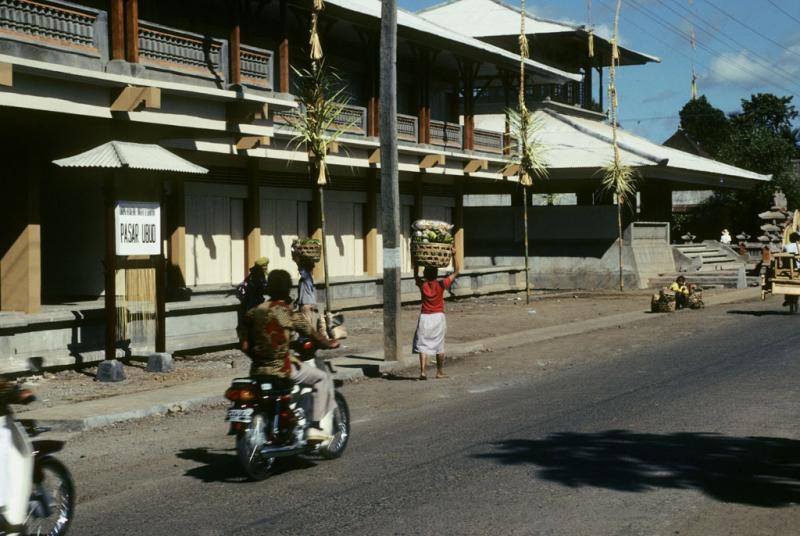 Usage Statement:
This item has a Creative Commons license for re-use.  The Creative Commons BY NC SA license means that you may use, remix, tweak, and build upon the work for non-commerical purposes purposes as long as you credit the original creator and as long as you license your new creation using the same license. That means that you cannot alter it. For more information about Creative Commons licensing and a link to the license, see full details at https://creativecommons.org/licenses/by-nd/4.0/.