Stretching carpets in Agra, India
A man from Agra, India, stretches carpets by tying them to spikes driven into the ground and slowly tightening the ropes and metal tightening devices. In the corner, there are rolls of carpet ready to be stretched. In the background, there is a brick wall and a cloth shelter.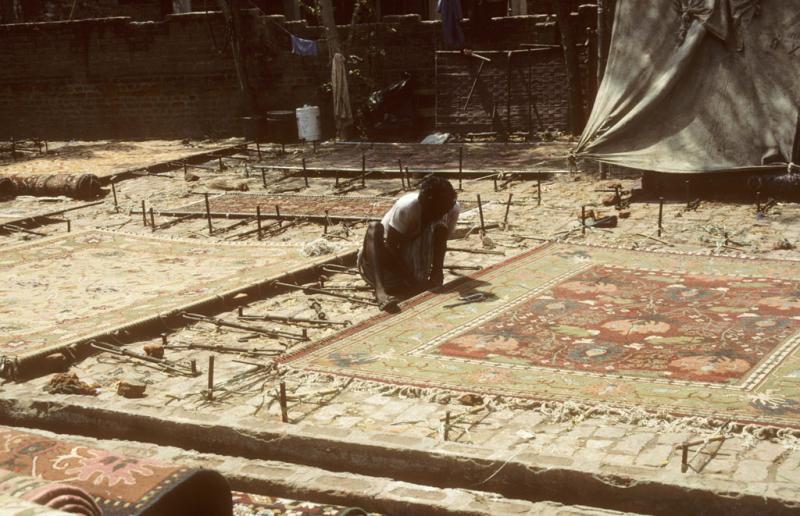 Usage Statement:
This item has a Creative Commons license for re-use.  The Creative Commons BY NC SA license means that you may use, remix, tweak, and build upon the work for non-commerical purposes purposes as long as you credit the original creator and as long as you license your new creation using the same license. That means that you cannot alter it. For more information about Creative Commons licensing and a link to the license, see full details at https://creativecommons.org/licenses/by-nd/4.0/.