Printer-friendly page
Two women digging out limestone dust for white-washing
Two women digging out limestone dust for white-washing
En route from Naudanda to Birethanti, Nepal, two women in saris collect limestone dust for whitewashing houses before the autumn festivals Dasain and Tihar.
Dasain is the 15-day national festival of Nepal, which takes place in September or October, following the rice harvest. Tihar is the five-day festival of light to worship the Hindu goddess Laxmi. Tihar, which is also called Diwali in India, takes place several weeks after Dasain.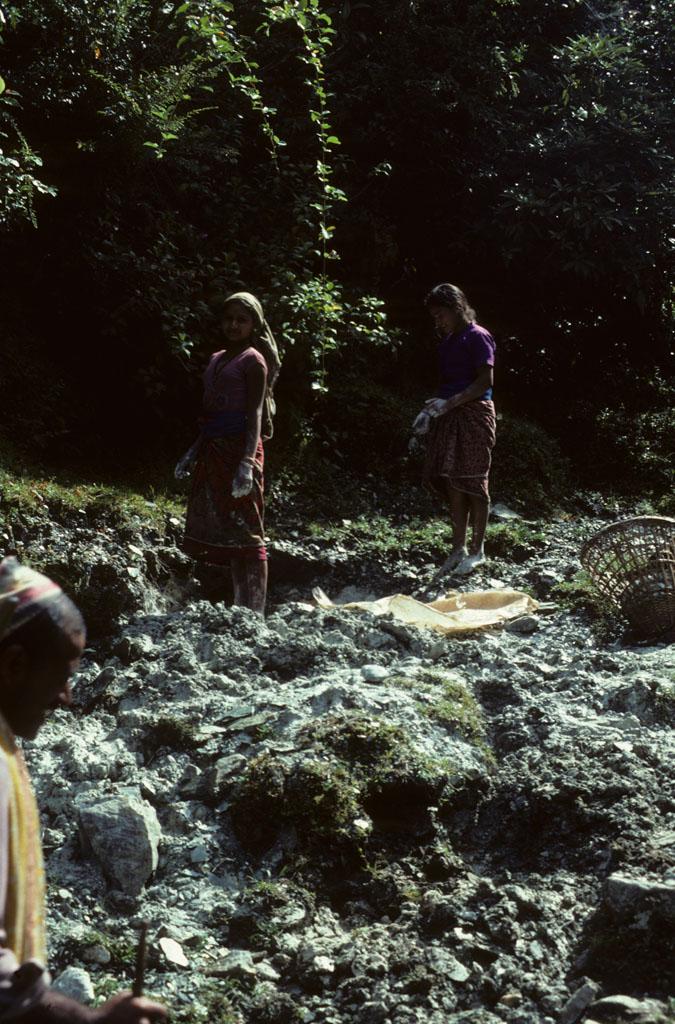 Usage Statement:
This item has a Creative Commons license for re-use.  This Creative Commons BY-NC-SA license means that you may use, remix, tweak, and build upon the work for non-commerical purposes as long as you credit the original creator and as long as you license your new creation using the same license. For more information about Creative Commons licensing and a link to the license, see full details at https://creativecommons.org/licenses/by-nc-sa/4.0/.