Printer-friendly page
Integral Society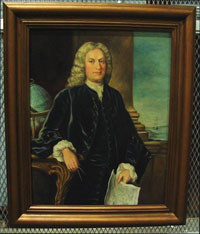 "Integral society" was a descriptive term for the objective of royal governor Arthur Dobbs (1754-63) to alleviate the problem of unsatisfactory race relations between the English and the different native tribes of American Indians. When Dobbs arrived in North Carolina in 1754, he proposed that the American Indian tribes should be treated fairly and justly, expecting that kindness and honest treatment would ensure peaceful relations. He suggested that soldiers take American Indian wives as a step that would lead to the permanent establishment of the British in America.
After living in the colony for a time, however, and gaining experience with the different tribes of American Indians as well as the colonists, Dobbs changed his views. He concluded that a better plan, in war at least, was to kill warriors and enslave women and children.
Additional Resources:
Powell, William S. North Carolina through four centuries. Chapel Hill, N.C.: University of North Carolina Press. 1989. p. 161.
1 January 2006 | Powell, William S.